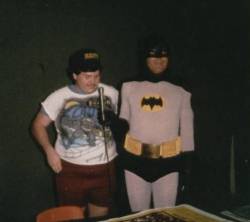 Me and Mr. Adam West June 1985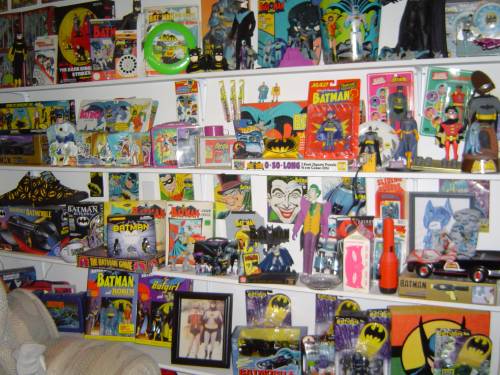 Just a diiferent view of the Batman wall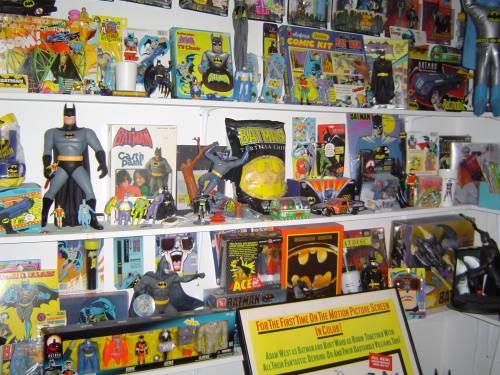 See the bag of Bat-chips still unopened, and uncrushed, no bugs either!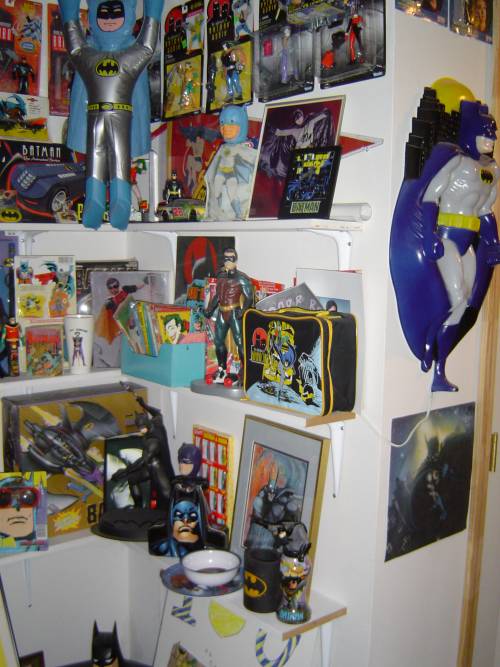 More Bat stuff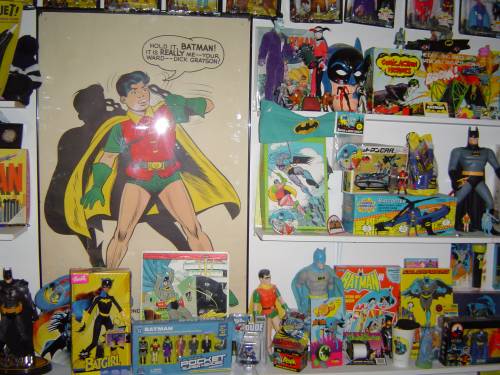 This Robin poster was a great E-bay find I had had the Batman poster from my room as a kid but this was ripped and nobody wanted it, I fixed the rip , 7 bucks!!!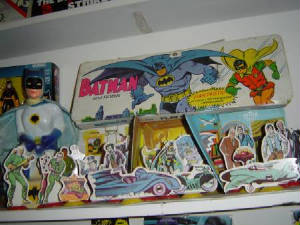 This is one of my favorite pieces it was hard to complete, but I love the "low-techness" of it.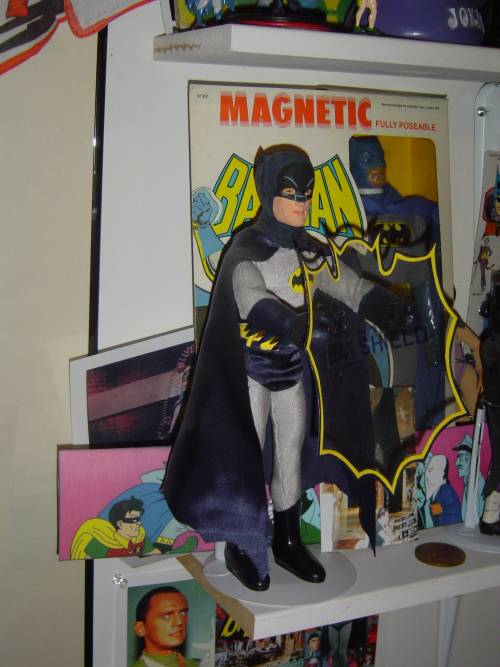 Here is a closer image of our home made Batman, The shield and head are from classic plastik, thr suit was sewn by Lisa the boots and belt were made from old parts laying around.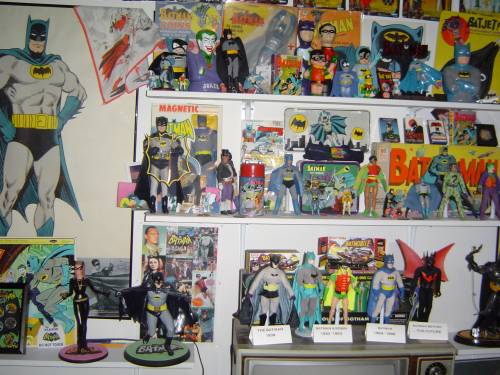 Here is a view of the Batman poster and in the lower part, there is my Catwoman, and Batman models , and above them is my home made Adam as Batman figure with help from Wes Mccue and my wife Lisa